Introduction
Gentle Giants, this is what best defines a Great Dane. The world's biggest lap dog, that's another good way to describe them. Either way, you'll end up with an extremely loveable dog who enjoys a lot of attention and hugs.
History
Great Danes have a long history and are descended from English Mastiffs and Irish Wolfhounds. The result: An extremely tall and sturdy dog.
Great Danes have appeared in ancient times which is a testament to just how enduring this breed is. They have served many roles in human history from hunting dogs to the loveable family dogs that they are nowadays.
Appearance
Great Danes are the tallest and biggest dogs in the entire world. There's no chance of ever mistaking it for any other breed with their size and physical appearance.
But beneath that imposing façade lies the heart of an oversized puppy who just loves attention and any excuse to be with people. Believe me, they're not good guard dogs at all!
Buy or sell Great Dane puppies online
Temperament
If you're seriously considering getting a Great Dane, you might have to put in some extra time lifting weights at the gym because when you come home to this dog, it's going to demand some physical affection from you. And that means climbing up on you, sitting on your lap and basically just lying down with you on the couch. All that height comes with a considerable weight!
This is the main reason why people love these goofy giants! Not only are they the tallest dogs in existence they are also the biggest lap dogs in the world.
They're very sociable and love people of all sizes. They're even very tolerant of other pets as well. Because of their gentle (and sometimes timid nature) you might even end up wondering if your Great Dane even knows just how big he is.
Health and Care
A Great Dane is a large dog. And a large dog can eat a whole lot of food per day.
That should be okay but then Great Danes have notoriously slow metabolisms which may end up in excess stored fat.
You already have the tallest dog in your care, don't turn him into the tallest and fattest dog because you're definitely going get crushed under all that weight!
A little exercise won't hurt your Great Dane. In fact, they love long and relaxed strolls around your neighbourhood.
Great Dane puppies for sale video gallery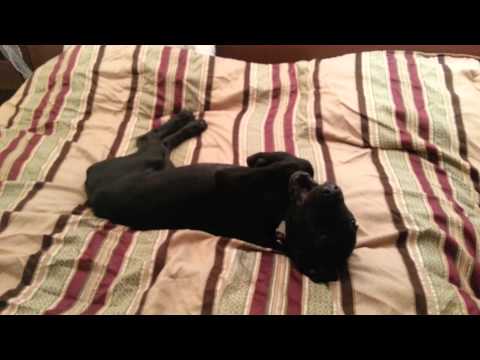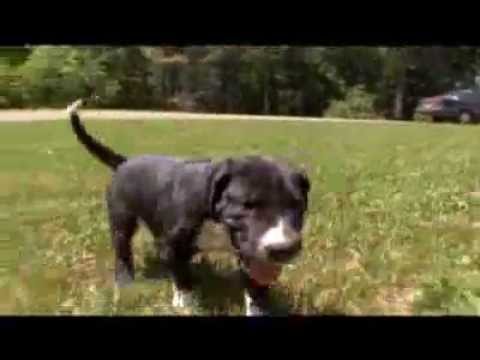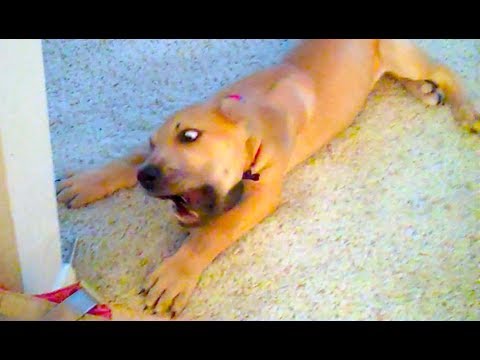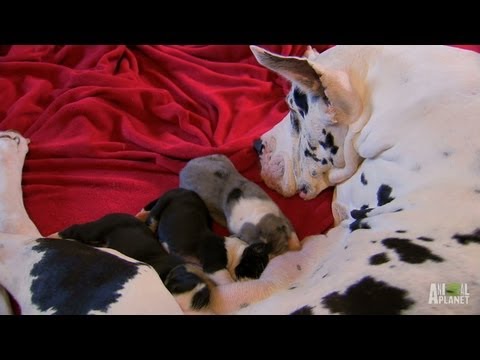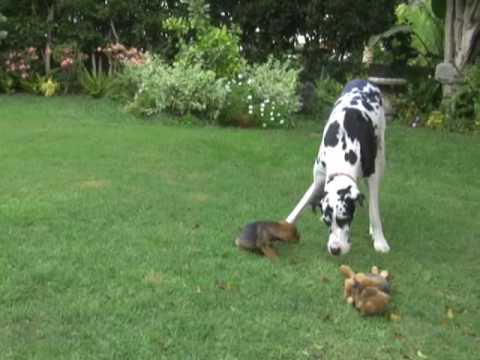 0 Great Dane puppies for sale near you.
---
The Great Dane puppies for sale are cute and cuddly now but not for long. They will become The Gentle giant of your family. The Great Dane will always be thought of as a loving, affectionate dog. Scooby Doo is a Great Dane. The Great Dane puppies for sale were not originally bred for hunting. The origins of the breed are believed to have formally brought about around the fifth century when parts of Europe were invaded. These Asiatic invaders brought with them a mastiff like dog. These dogs were revered for their ability to bring down bears and boars. The Asiatic dogs were bred with Irish Wolfhounds and Old English Mastiffs. Some believe the breed was refined by the introduction of the Greyhound. These dogs became estate guardians and companions. The hunt was pretty much ignored by their owners and the two became their companions. The Great Dane dogs puppies for sale will be a wonderful family companion. The Great Dane according to the AKC standards should never be aggressive, and for the most part this is true. Aggressiveness isn't the biggest concern when dealing with the breed. Its sheer size is the biggest point of concern. The Great Dane puppies for sale have the potential to weigh up to or more than two hundred pounds. They stand anywhere for twenty-eight to thirty-four inches in height. These puppies for sale will need to know their place in the pack. One playful swipe of a paw could do some real damage to a small child. A two hundred pound dog jumping up on an elderly relative could be quite dangerous. The Great Dane is very smart and loves to please. Training should be quick and easy with a consistent and firm owner. Once the Great Dane knows their place in the pack they are nothing but joys. The Great Dane is, if summed up in one word, friendly. They are affectionate and love to be around their people. They aren't happy sitting outside with no human interaction. They are extremely longsuffering of children; given the title of Gentle Giant. They will need exercise, but it is best to plan around their eating schedule. These are large breed dogs, which makes them susceptible to bloat. It is best to let them rest for a while after eating before exercising. Some Great Danes puppies for sale may show dog-aggressive tendencies; this is due in part to not enough socialization at an early age. So, head that off at the pass before it ever becomes an issue, or start socialization. All this said, the Great Dane requires minimal effort. The Great Dane puppies for sale can live anywhere, as long as it is close to its people and has exercise. It does suffer from large breed diseases, but has an average lifespan of twelve years. The dogs puppies for sale have a short thick coat that comes in a variety of colors. Black, brindle, merle-harlequin and merle are few colours to choose. Grooming is a simple once a week brushing. The Great Dane puppies for sale are no real hassle to keep. The Great Dane is believed have been depicted in Greek mythology as far back as 3000 B.C. The length history of the Great Dane puppies for sale and their affectionate, lobbing nature, there is no wonder why this breed is such a prize.