Introduction
There are some people who love to take care of big, exotic wildcats like lions. Now, we understand you're a dog lover, so would you settle for a "Lion dog"?
History
Shih Tzus have a long history dating back to ancient China. These dogs were bred and kept by Chinese royals and were so prized that none were ever given away or sold outside of the royal family. Thankfully, the restrictions have been lifted and Shih Tzus are now widespread as lap dogs.
Appearance
Shih Tzus are defined by their long, flowing coats. They're quite small which gives them that adorable flying mop head look when they're scampering to and fro.
Buy or sell Shih Tzu puppies online
Temperament
"Confident nearing the point of arrogance" this is how you can best describe the way a Shih Tzu carries itself. This must be a result of all those centuries spent being served hand and foot by royal servants.
It's a good thing these dogs are pretty to look at with their long white coats and blazes of grey streaking haphazardly all throughout his body.
Another endearing quality about these royal pets is that they aren't too fussy or yappy like other small breeds. They will only bark if and when the situation calls for it. they're quite sociable too and love the admiration of people so expect to see your Shih Tzu in the middle of a crowd just listening to what the common people have to say.
Health and Care
Shih Tzus have short faces, and like most dogs with that type of face, they may encounter some breathing problems. They are quite sturdy though and can take some light exercise so you can still enjoy a walk around your courtly palace, or just around the block if you're not of regal bloodline yourself.
One of the things that truly define a Shih Tzu is also a main concern to address for the owners. Shih Tzus have long fur and they can get matted if uncared for. So regular grooming should be done. After all, these are royal pets and you are effectively its King and Slave all at the same time! Some shaving around their paws and anus should be enough to keep your puppy happy and clean.
Shih Tzu puppies for sale video gallery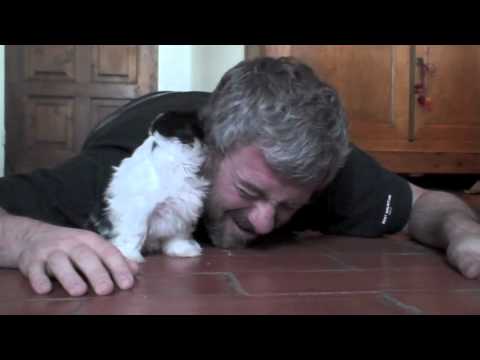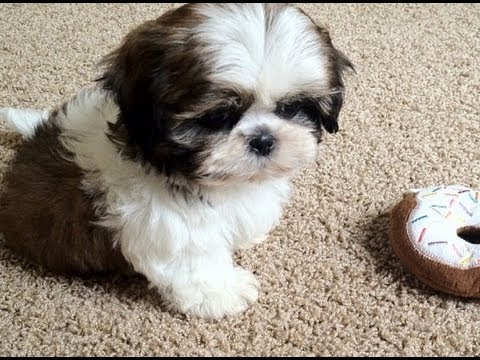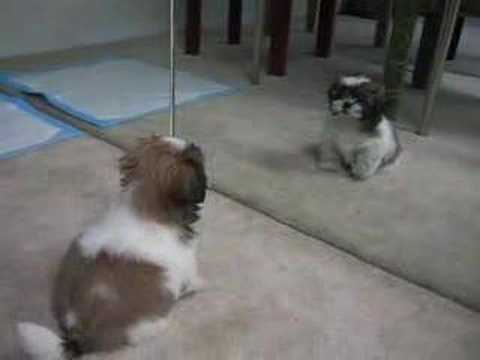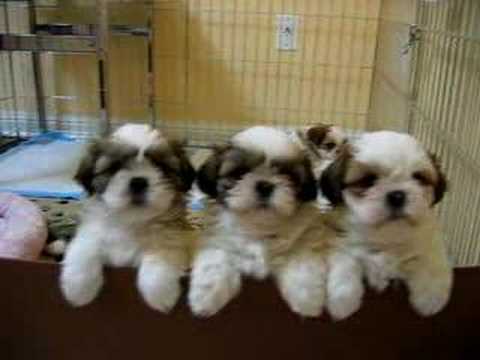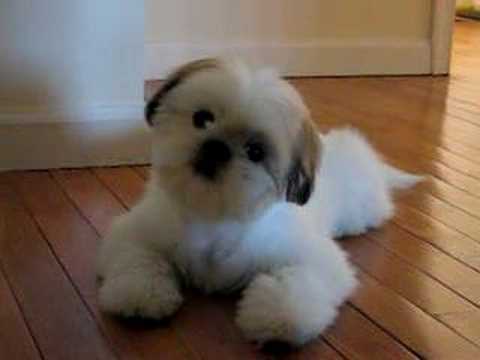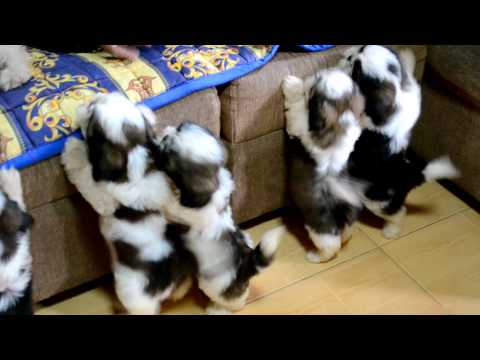 0 Shih Tzu puppies for sale near you.
---
When looking for Shih Tzu dog puppies for sale, this breed may also be referred to as the Chinese Lion Dog and Chrysanthemum Dog. The Shih Tzu breed originated in Tibet and is the oldest and smallest of the dog breeds native to the region. The Shih Tzu is an ancient breed, documents and paintings from the 16th century show dogs that resemble this breed. The Shih Tzu is across between Tibetan Mountain Dog, the Lhasa Apso, and the Pekingese. The Shih Tzu was bred for the sole purpose of being a companion dog. The Shih Tzu discovered by English soldiers during World War II. The first pair of Shih Tzu dogs was sent to England in the 1930s. The Shih Tzu was recognized by the American Kennel Club (AKC) in 1969 as part of the Toy Group. The Shih Tzu is very cute, small, and sturdy. The body is slightly longer than tall. The head is round and broad, the muzzle is short and the nose is broad. The eyes are large, round, and usually dark in color though a lighter with blue and liver coats. The ears are low-set, large, and hang down. The tail is high-set and carried over the back. The Shih Tzu is less than 11 inches tall and weighs between 9 and 16 pounds. The life expectancy is 15 years or more. Common health problems associated with the Shih Tzu include ear problem, stifle and spinal disc disease, eye problem, early tooth loss, and may have respiratory issues due to their short muzzle. The Shih Tzu gains weight very easily and should not be overfed; this breed is also sensitive to the heat. The Shih Tzu has a double coat that is long flowing, and luxurious. The hair is often tied up in a topknot over the eyes. This breed also has a profuse mustache and beard. The coat requires daily brushing and regular cuts to avoid tangles. This coat sheds very little dander making them a good pet choice for people with allergies. The Shih Tzu coat comes in a range of colors that include black with gold mask, solid red, black and white, solid black, solid liver, liver and white, blue and white, brindle and white, sliver and white, or various shades of gold. When you see Shih Tzu dog puppies for sale and make the decision to make a Shih Tzu a member of your family, you will find this breed to be non-aggressive, playful, lively, alert, happy, clever, and gentle breed. The Shih Tzu craves their owner attention and enjoys cuddling on their owner laps. The Shih Tzu is fairly inactive indoors and does well living in an apartment as long as they receive daily exercise. The Shih Tzu is a happy, friendly breed that loves kids. This breed can easily be injured by rough handling by a child. The Shih Tzu makes a good watch dog, barking heartily when a stranger is nearby. The Shih Tzu generally gets along well with other dogs and house pets. The Shih Tzu is intelligent, eager to please, and quick to learn; however, they do have a stubborn streak and may be difficult to housetrain. When you are looking for Shih Tzu dog puppies for sale you can find information on Shih Tzu dog puppies for sale from the American Shih Tzu Club or a rescue group for the breed.