Introduction
Some people say "Don't fix it if it ain't broke" but the Australians will do what they want to do because they can. In this case, an Australian Shepherd is already a perfect dog so why try to change it right?
Those people from down under just have to have a pocket sized version of their beloved dog and that's why we have the Miniature Australian Shepherd today.
History
The Miniature Australian Shepherd was specifically bred to produce smaller Australian Shepherds. This doesn't seem to have any adverse effect on the dog's natural instincts though.
What you basically have is an Australian Shepherd in a smaller package.
Appearance
The Miniature Australian Shepherd is an exact duplicate of the Australian Shepherd except for its size. They also come in a variety of colours so there's a large palette to choose from.
The Miniature Australian Shepherd may be a smaller version of the Australian Shepherd but they are very proportionate.
Temperament
The Miniature Australian Shepherd is an extremely intelligent dog that is easy to train to do certain tricks. They excel at herding and other types of work that the Australian Shepherd is known for without any issues.
They can become good family dogs but you have to understand that these dogs would rather be outside herding animals bigger than they are.
Their high prey drive can also be an issue if you have other pets in your household. Proper socialization should be able to remedy that.
Buy or sell Miniature Australian Shepherd puppies online
Health and Care
The Miniature Australian Shepherd is a high energy dog that needs a lot of exercise to release his pent up aggression. Take him out for regular walks twice a day and allow him to run free every now and then and you'll have a content dog.
Great care should be given to the Miniature Australian Shepherd's eyes because they are genetically predisposed to develop cataracts and other eye ailments.
Miniature Australian Shepherd puppies for sale video gallery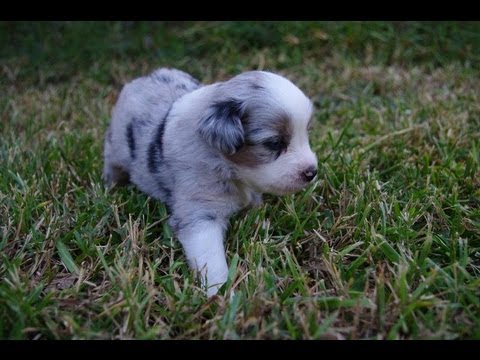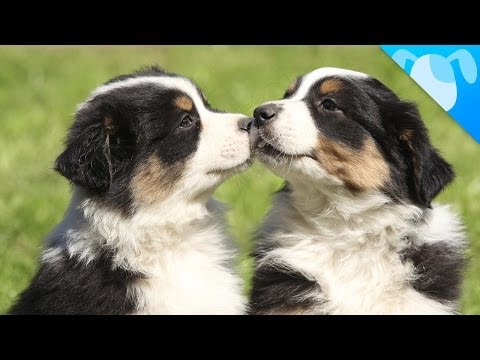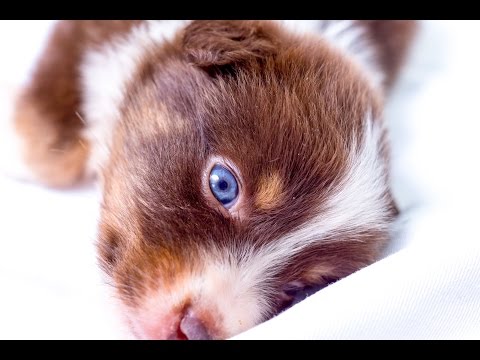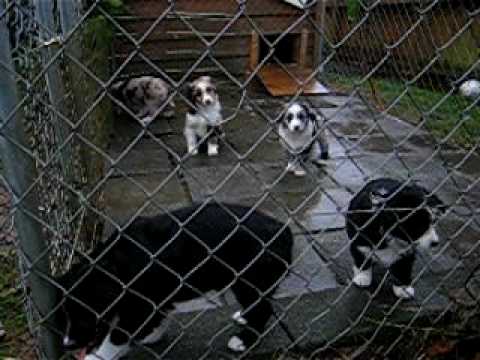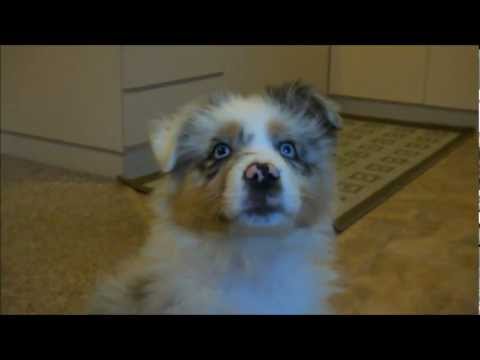 0 Miniature Australian Shepherd puppies for sale near you.
---
The Miniature Australian Shepherd puppies for sale are a very popular animal and are the result of selective breeding of small Australian Shepherds. They are prized for their athletic abilities and endurance. They are popular as herders and obedience dogs. The average height of the Mini puppies for sale range from 14 -18 inches and weigh between 17-30 pounds. There is a smaller version of the mini which is referred to as the Toy. The coat colors are the same colors that are found on the regular Australian Shepherds. Many combinations exist and run from blacks to reds. Miniature Aussies are trained so easily, but their intelligence and drive requires intense obedience training and a definite Alpha relationship with their owner. Given proper socialization the puppies for sale will do very well in a variety of environments. The puppies for sale must have a good outlet for both physical and mental activities. If they do not get the outlets they require, they may end up with destructive habits. The puppies for sale will form close attachments with their owners, as they are very social animals. Separation anxiety is something that must be dealt with as well. The Miniature Australian Shepherds are a wonderful family dog and are very good around small children. As a house dog, they are generally great, but do require a large amount of exercise. The dog is not one for a beginning dog owner. The puppies for sale will become easily bored. Socialization is a must when they are a puppy in order to avoid them becoming suspicious of strangers. As a way of herding, they may nip at the heels of a stranger in order to herd them. This is not acceptable and needs to be corrected as quickly as possible. These puppies for sale make a fine companion and enjoy working small stock. Generally the puppies for sale are silent workers and are not dog aggressive. The owner must be able to assume the Alpha leadership of the pack in order to avoid the small dog syndrome that can develop in this particular breed and which is a human induced behavior problem. The gene for the merle coloration also carries a blind/deaf factor which may be expressed in merle/merle crosses. The best way to work against the introduction of this gene is to make sure that the breeding is heterozygous where only one parent is merle. Hip and eye problems can happen within the puppies for sale breed. Exercise cannot be stressed too much. The dog needs daily, long walks in order to burn off the excess energy that is bound up in that small body. Vigorous exercise is a must to keep the puppies for sale in shape and in fact the best exercise for the Mini Aussie is some real work to do. The Miniature Australian Shepherd's coat can range from medium to long and has a dense undercoat. The coat can be either straight of wavy and is super weather resistant. The coat of the puppies for sale on the legs and head is short and soft. The fur around the neck area is a thick mane. Be very careful about the bathing of this breed. Too many baths will dilute the natural oil coating of the dog. These puppies for sale can be a great companion, competition in dog sports will be easily done with a little training and is an excellent way to accomplish the exercise requirement of this dog. You will find that you and these puppies for sale will form a life long bond that cannot be broken.